WILD PRIVOT SEEDLINGS > 12" WILD PRIVET STARTER SEEDLINGS PACK Qty-10

12" WILD PRIVET STARTER SEEDLINGS PACK Qty-10



| | |
| --- | --- |
| Price: | $24.50 |
| Availability: | in stock |
| Prod. Code: | 12 WPRIV |
Wild Privet Starter seedlings rooted pack of 10 each starter seedlings is 12" long above ground measurement
Common Name: common privet
Native Range: Northern Europe, Mediterranean, northern Africa, Asia Minor
Height: 10.00 to 15.00 feet
Spread: 8.00 to 15.00 feet
Sun: Full sun to part shade
Suggested Use: Hedge, Naturalize
Easily grown in average, dry to medium, well-drained soils in full sun to part shade. Tolerant of a wide range of soils, except wet ones. Tolerant of urban conditions. Prune as needed immediately after flowering. If flowering is not a consideration, prune in spring. Hedges are commonly trimmed 1-2 times in summer. Plants will naturalize by self-seeding in optimum growing conditions, and may form thickets in areas where growth is not controlled.
Noteworthy Characteristics
Ligustrum vulgare, called common privet, European privet or wild privet, is a fast-growing, deciduous (semi-evergreen in mild winter climates) shrub that typically grows 10-15' tall and as wide. It has good winter hardiness and formerly was the most popular species of privet grown for hedging in northern areas. Unfortunately, it is one of the least ornamental of the privets, and is now planted less frequently. Over time, it has escaped landscape plantings and naturalized in many parts of the U.S. and southern Canada. It features oval to lanceolate, dark green leaves (to 2.5" long) and small, tubular, white flowers in panicles (to 3" long). Flowers bloom at the stem tips in June. Flowers are very fragrant, but are considered by many to have a strong, unpleasant aroma. Flowers give way to globe-shaped, glossy drupes which ripen to black in fall and persist throughout winter. Fruit clusters are considered by some to be the best ornamental feature of this species.

Genus name comes from the Latin word for privet.

Specific epithet means common.
Problems
No serious insect or disease problems. Anthracnose twig blight can be a significant problem with this species. Some susceptibility to a number of other potential disease problems, including crown gall, twig blight, leaf spots, powdery mildew, cankers and root rots. Aphids, leaf miners, scale, thrips, mealybugs, whitefly, nematodes, Japanese beetles, weevils and mites may appear.
Garden Uses
Hedge, screen or background planting. Shrub border. Wild areas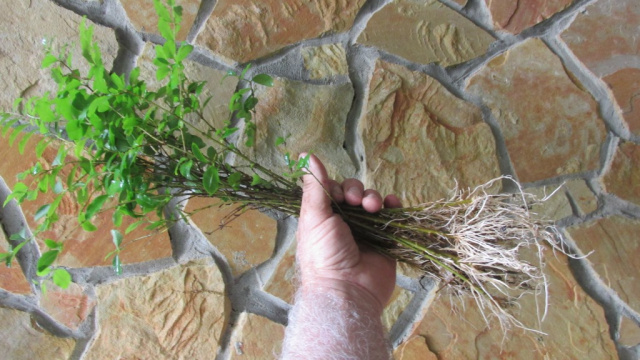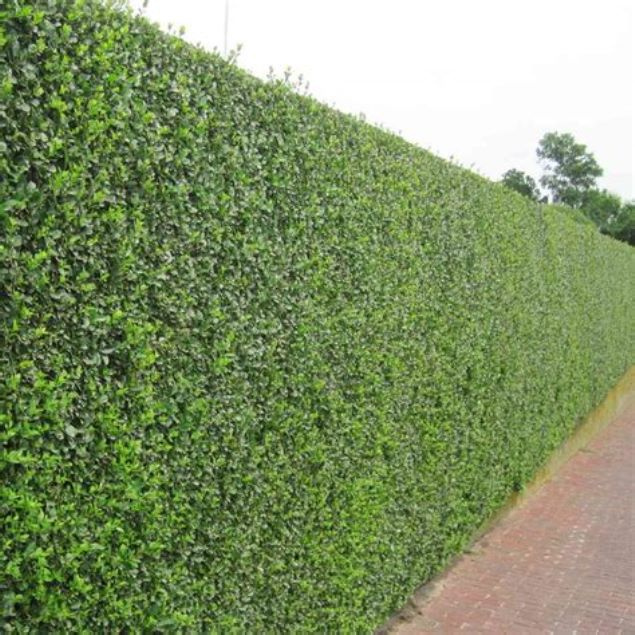 Email: Mustanghp500@yahoo.com ph. 305-345-7068 - Leave Message -- Im out getting my hands dirty in the plants .
We ship anywhere in the continental Lower 46 United States. NO CALIFORNIA SHIPPING ALLOWED .
Plant seedlings are a perishable item ,.. There are no returns or refunds on plant perishable items . All sales are final.
If you have a plant question and wish to speak to an expert in your area click on the following link; http://www.csrees.usda.gov/Extension/
Problems of damaged item packages must be reported to us within 3 days of receiving the product. Send a photo of the items in question using the 'Attach Photos' button . Replacement items will only be shipped if the incorrect product was sent or received damaged. Seller promises seedlings to be fresh. The Seedling is a PERISHABLE live product which depends on BUYERS many important growing skills such as proper planting time, seedling depth, type of soil, watering, light intensity, proper use of fertilizers ,weed controls, fungicides ,insecticides, soil conditions,& reasonable weather during the growing period. These factors are totally out of the sellers control, and germination and growing results are the buyer's responsibility & risk. Seller cannot be responsible for buyers growing methods or mistakes. I have no control over weather related Solar Radiation Management climate issues in your region or climate atmosphere aerosols affecting the growing conditions of your soils. All seedling sales are final. No refunds or replacements after the 3 days has expired. By clicking 'buy it now' you are agreeing to these terms.
NOTICE:: Accepted M/O , Personal Checks, email for credit card request payment . Mail order Payment sent to Allan Geldean 62 spiva branch drive blairsville, ga 30512
NOTICE:We ship live healthy trees and plants. We cannot guarantee any tree, plant or shrub, there are too many factors we have no control over. Always plant the same day received for best results. Know your trees and plants before you buy.
SHIPPING TO LOWER U.S. 46 STATES ONLY .. WE DO NOT EXPORT